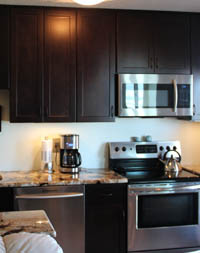 Kitchen & Bath Services
At R&R Kitchen and Bath, we believe that quality construction, stylish designs, and durability should be part of every kitchen. That is why we are proud to offer kitchen cabinets and bathroom cabinets for every décor and every budget. From the simple to the elegant, you will never have to sacrifice quality for affordability.
Our standard construction offers many features which are considered upgrades in other lines of cabinetry: All wood construction, finished plywood sides, plywood shelves, solid wood dovetail drawers, full extension soft close drawer glides.
---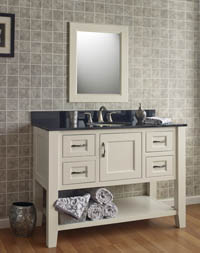 R&R Kitchen and Bath
We know that your kitchen or bath project is important to you. We will reflect your style, serve your passion and set the stage for gracious living in your home. We appreciate you visiting our web site in your search for excellence and value. You have found it.
Whether you need help with all wood kitchen cabinets or bathroom cabinets or granite, quartz or laminate (Formica and Wilson Art) countertops, we are the best option in Brevard County and the Spacecoast.
Custom Remodeling Service
R&R Kitchen and Bath also offers complete custom remodeling services to all our clients in the Melbourne, FL and entire Brevard County and Spacecoast area. We can handle any type of custom remodeling job you need done including: offices, beautiful custom bookcases, custom entertainment centers and more.
As with all of our other remodeling work, our commitment to you is to deliver the highest-quality product we can, in a timely manner.
So call or email us today to set up an appointment to discuss your Kitchen and Bathroom or custom remodeling plans today! We gladly offer free estimates on all jobs.
---